.SNEHAM – from India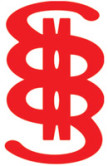 SNEHAM International is the leading manufacturer of high-quality woven- and nonwoven Tapes, used for protection, insulation or other
constructive purposes in power cables (Mid- to High-Voltage cables).
SNEHAM is producing at 5 factories in India – all productionsteps out of 1 hand.
.
Max Süss GmbH & Co KG – from Germany
Since 1863, when Max Süss has been founded, the company has been a producer of ribbons tapes, strands and lace-work for many years.
Production of paper yarn began in 1916, giving the company a new and enhanced profile.
Today, the main products are technical yarns for the cable industry. Max Süss is strong in PP-filler yarns, cotton-yarns and Polyester-yarns.
Max Süss strives to meet the requirements of their customers with new ideas and future product developments.
.
 VIPA / VIPApolimeri- from Italy
VIPAis a specialized PVC-compounding company for the wire and cable industries.
.
TAPEFORMERS – from U.K.
Tapeformers Ltd is based in the Midlands (UK) close to Leicester City Centre, in a factory specifically designed for the manufacture of Tapeformers.
They have a wide selection of laser cut and pre-machined parts so that on receipt of your order their skilled and
experienced team can manufacture a tapeformer to your specific requirements. The dedicated team endeavor to manufacture your tapeformers and have them delivered to you quickly, to help you meet deadlines.
USED – to wrap shielding around cable before final jacketing
CAN – insulate all manner of cables including LAN, telephone, communitcation and automotive cable etc.
CAN – fold almost all varieties of insulating tape
ARE – manufactured to individual specifications and can be adapted to almost all cable making machinery
.
COUSIN COMPOSITES – from France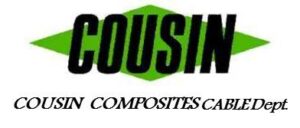 Cousin Composites, located in northern France, is the largest manufacturer of fiberglass components in Europe.
Producing FRP strength members in any customer required put-up with diameters starting with 0,30mm (plain) until 13,0mm upjacked.
The applications are braided, windable cable, for highest demands.
.
SAXA SYNTAPE – from Germany

Since its founding and the beginning of production in 1993, Saxa SYNTAPE GmbH is a competent, flexible and customer-oriented provider of high quality ribbons and splice yarns for the use in geotextiles, ropes, straps, technical textiles and in wire and cable industry.
Years of experience and technical know-how cater for today and for the future for the developement, adjustment and optimization in the product portfolio to meet the customers specific needs.